How to Change the Page Title of the Theme?
Question:
How to change the page title like: "Revo - The eCommerce & MarketPlace WordPress Theme" appearing on the Browser tab?
Answer:
How to edit the title of home page in your site? Here are some steps for you!
Page Title with Yoast SEO & Snippet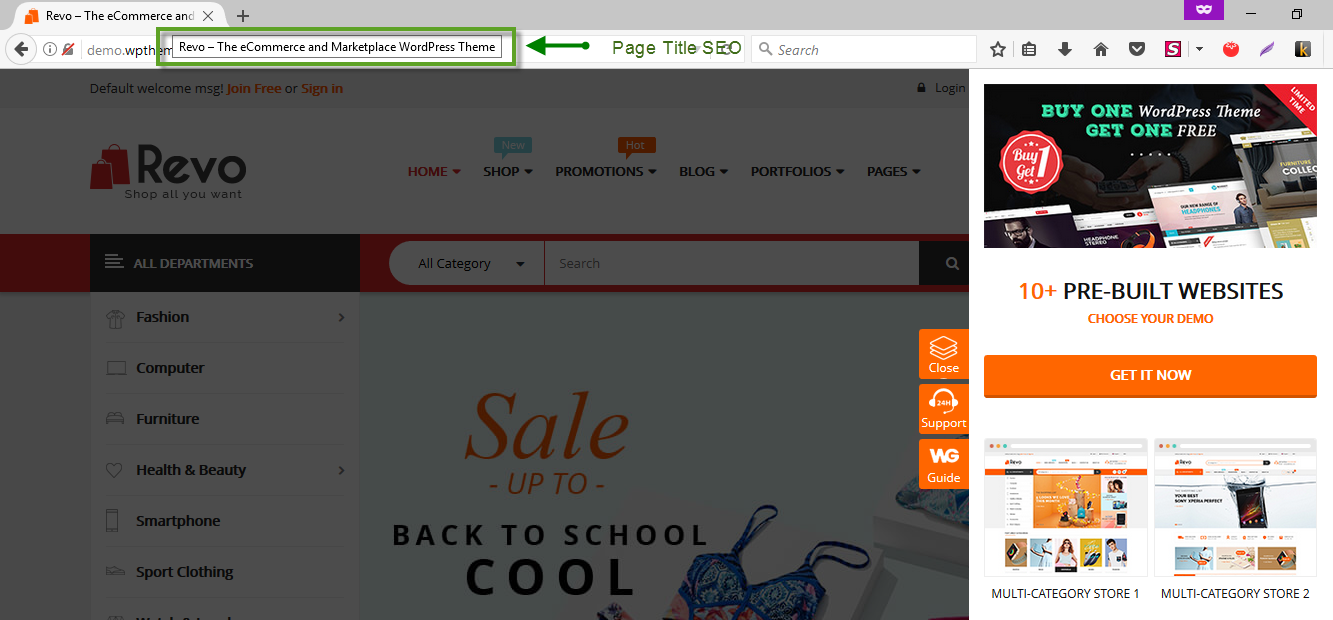 No one can deny the important of Page Title, especially the home page title of a website to the SEO. In Our Themes, we supports to use Yoast SEO to customize the page title into the ones that SEO friendly.
How to Edit Page Title?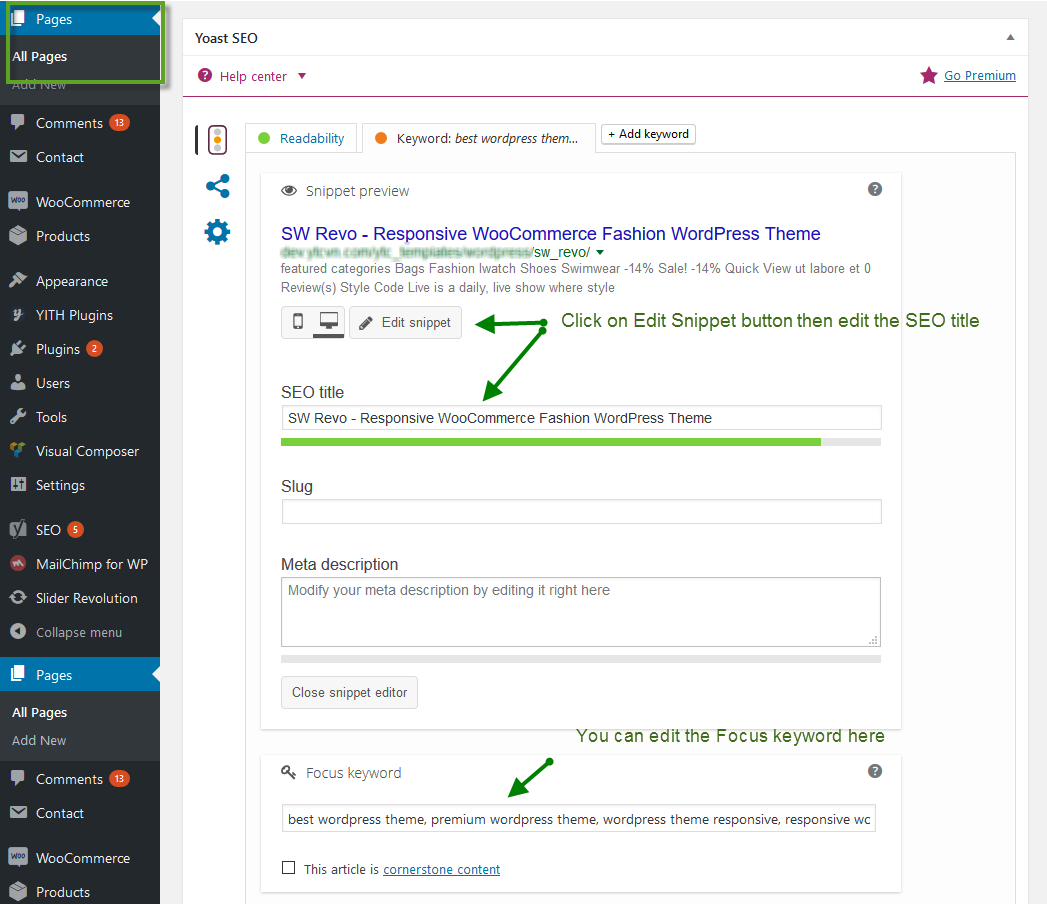 To edit the page title in our themes, you can follow steps as below:
Step 1: Login into the Dashboard of your site.
Step 2: Go to Pages > All Pages and open the page that you want to edit the title. It's ussually the Home Page.
Step 3: Scroll down to the Yoast SEO area and click on Edit Snippet.
Step 4:
Now, you can edit the Page Title as you want. In addition, you can edit the keywords for it there too.
After all, you can clear all cache of your site, browser and server to check the result.

This topic was modified 1 year ago 2 times by
Hana